Monaco-Ferrara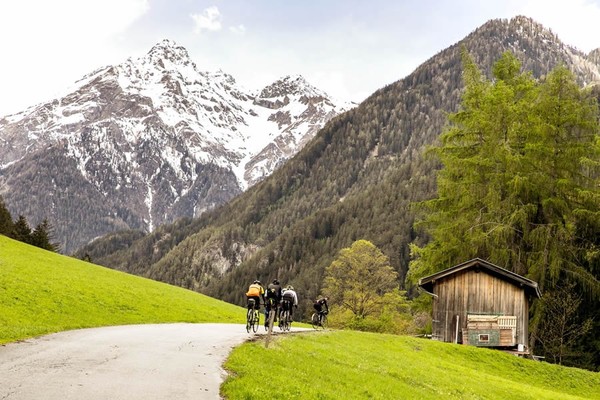 We leave Monaco, abandoning beer mugs and the Marienplatz, and continue along the river Isar in Austria until reaching the Inn River which runs through Innsbruck, a precious jewel among glaciers. When crossing the Alps, rivers and lakes still keep us company in the journey through valley and mountain landscapes until Bolzano. Following the River Adige bike paths, we reach Trento and then Lake Garda, the climate becomes milder, mountains give way to rolling hills and soon you arrive, after a long and relaxing descent, at the infinite Po Valley. Accompanied by the Mincio River, we reach beautiful Mantua. Leaving the Mincio for the Great River Po, we finally come to the city of Ferrara, so as to admire the Old Town, the Jewish Ghetto, the Palazzo dei Diamanti with its art exhibitions and the beautiful Estense Castle surrounded by water.
Travel time and technical features
An extremely long route that requires good training. Mainly paved, it has several gravel and dirt sections almost exclusively in German territory. For most of the time you will ride on separate cycle-pedestrian paths (Isarradweg, Via Bavarica Tyrolensis, Innradweg, The Bike trail of the Sun, The Cycle path of the Mincio, Destra Po, and others) and some stretches of roads with little traffic. We recommend at least seven intermediate stop offs: Bad Tolz, Achenkirch, Innsbruck, Sterzing, Bolzano, Rovereto, Mantua.
Monaco di Baviera 48°8'13.92" N / 11°34'32.06" E

Ferrara 44

°50'12.65" N / 11°37'11.00" E

615,1 km
41h 00' (15km/h)



Verona
last modified

Mar 28, 2020 01:02