AdriaBike. Ravenna - Kranjska Gora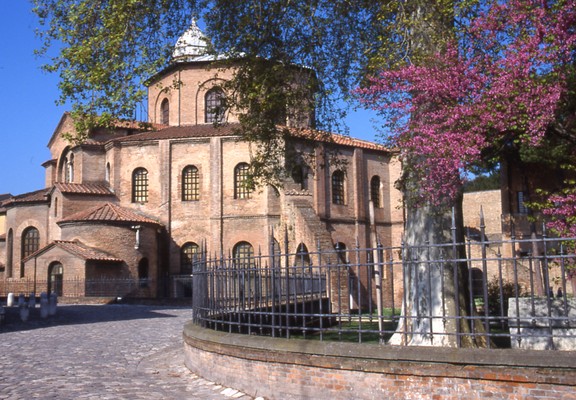 This long journey can be divided into three stages lasting one week each. The first stage from Ravenna to Venice, the second stage from Venice to Trieste, through Caorle and Lignano, the spectacular Palmanova and ancient Aquileia, Grado and the Gulf of Trieste, up to the noble and elegant city located on the Adriatic. From Trieste for the third week of travel, we leave Italy and continue our journey along the bike path on the old railway track of Parenzana crossing the Slovenian coast. From Koper it climbs to the edge of the Carso, reaching the river Isonzo, up to Most na Soči, where you take the train to Bled and continue until Kranjska Gora.
Travel time and technical features
A challenging route that includes flat sections on secondary embankments or secondary paved roads with little traffic and some dirt road until near Trieste, within the Karst and Valle d'Isonzo. From Muggia towards the Slovenian coast you ride on a beautiful separated marked bike path, from Koper to Kranjska Gora it runs mainly on paved roads with mixed traffic, with stretches of cycle path. From Koper the route is challenging with the possibility of strong winds that could lead to the choice of bike + train.
Ravenna 44°25'6.22" N / 12°12'28.31" E

Kranjska Gora 46

°29'4.98" N / 13°47'9.35" E

682,4 km (+52,4 km train)
45h 29' (15km/h) 19h 30' (sport)



Destra Po, Ferrara
Information office
Tourist Information Office of Comacchio

0533 314154

0533 319278

comacchio.iat@comune.comacchio.fe.it
http://www.turismocomacchio.it
last modified

Feb 18, 2015 05:59