Bologna - Ferrara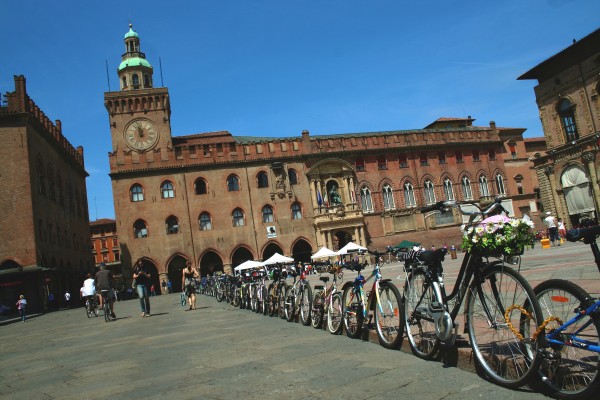 Once the two towers of Bologna and Piazza del Nettuno are behind you, ride along the Silk Road, an ancient route used by the merchants who reached Livorno from Venice bringing with them many goods from the East. Along the way, we recommend a stop at Villa Smeraldi, to discover the history of the plain between Bologna and Ferrara and its crops (from hemp to beet, from wheat to rice). Once you have passed Bentivoglio, the path runs through the rich Emilia countryside, through small villages and vast landscapes until reaching the towers of the Este Castle in the heart of the Renaissance city of Ferrara.
Travel time and technical features
The route runs partly along the Silk trail, fully marked, and then proceeds along back roads and roads with mixed traffic.
Bologna 44°29'39.41" N / 11°20'33.30" E

Ferrara 45

°50'12.65" N / 11°37'11.00" E

62,0 km
4h 08' (15km/h)



last modified

Mar 27, 2020 05:18