7- Landscape of the great land reclamation: Ro-Copparo-Ostellato
This route follows a circuit of the geographical centre of the Province of Ferrara, connecting the great river Po, the northern limit of the province, and the Po di Volano.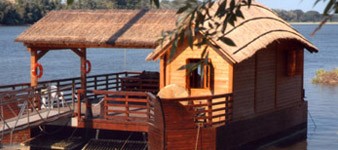 From Ro this route unfolds across little hamlets with churches, minor roads and watercourses marking out irregular portions of countryside; all a prelude to the landscape of the great Ferrara land reclamation. The route then leaves the Destra Po cycleway on the river embankment to run as far as Copparo and the banks of the Po di Volano, through to the nature reserves of the Anse Vallive di Ostellato.





Travel time and technical features
Length km 43.38
Difficulty Suitable for everyone. Level route mainly along cycle path, with some stretches along minor roads.
Information office
Main Tourist Information Office of Ferrara

0532 419190

infotur@comune.fe.it

http://www.ferrarainfo.com
last modified

Oct 08, 2015 07:47