Ferrara, ideal city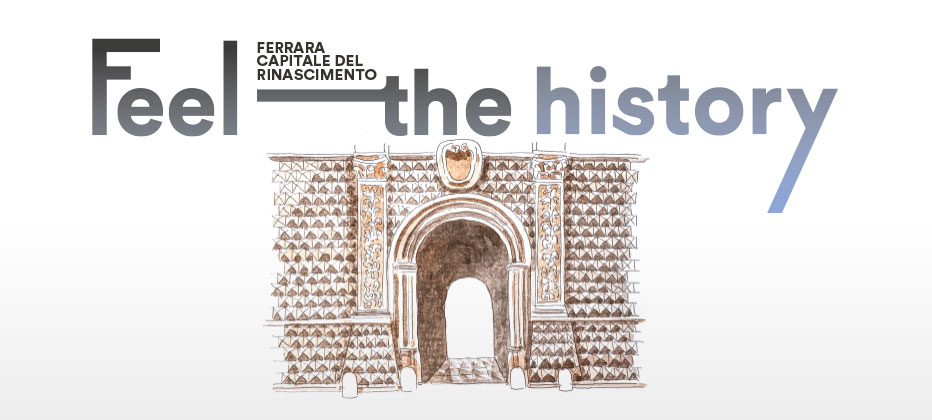 A walk through the heart of Ferrara becomes a step back into the Renaissance. The old town centre, a UNESCO World Heritage Site since 1995, is a wonderful example of a city designed in the 15th century that has remained largely intact.
From Palazzo dei Diamanti, the Este family residence so named because of the circa 8,500 diamond-shaped ashlars that cover two façades, to the great expansion of the city under Duke Ercole I, known as the Herculean Addition. In 1492, architect Biagio Rossetti conceived an urban plan that extended the centre to include all the most prestigious buildings. In terms of uniqueness and rationality, it was the "first modern city in Europe" - an ideal city, with straight, wide roads, squares, gardens and superb architecture, crossed by Corso Ercole I d'Este, known as "the most beautiful road in Europe".
Hosting many important collections, majestic and prestigious palaces, like the Palazzo Massari complex (currently closed for restoration), continue as far as Piazza Ariostea, home to the recently-restored statue of the poet Ludovico Ariosto.
From here, it is easy to reach the huge and enchanting Tempio di San Cristoforo alla Certosa or the house once owned by the poet Ariosto. Continuing along Corso Ercole I d'Este and heading beyond the walls leads to the other modern addition, Parco G. Bassani, the city's "green lungs".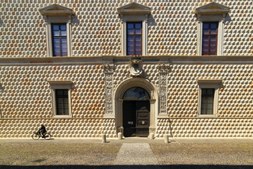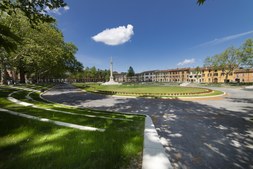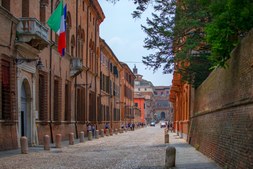 last modified

May 09, 2021 02:17