The ceramics loved by the Este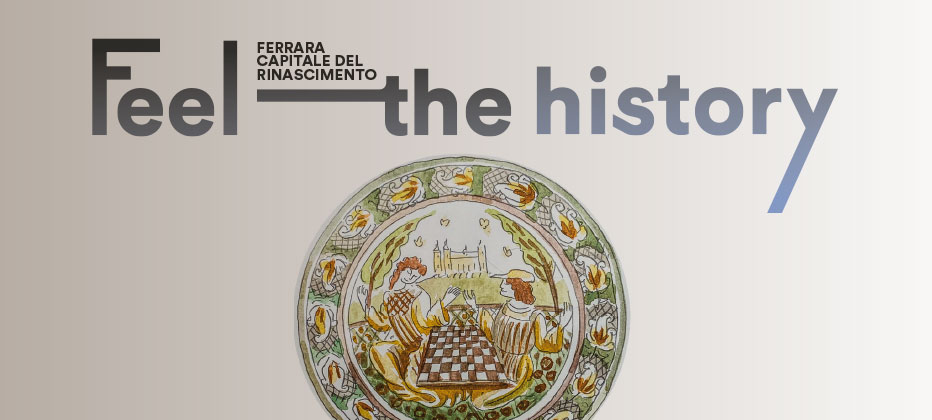 Ladies, page boys and other court figures, along with deer, dogs and rabbits surrounded by cornices, medallions and religious and heraldic symbols and accompanied by a sophisticated collection of undulating or interwoven ribbons, crumpled leaves, meadows in bloom and dotted backgrounds: these are the delicate, decorative motifs typical of Renaissance graffito ceramic with unmistakeable colours – pastel nuances of yellow and green – that fire melts and blends into unusual chromatic effects.
Duke Alfonso d'Este was a great lover of Ferrara graffito ceramics, so much so that he made it the main feature of his court table. The fascinating practice of engraving and the use of colours are still the main feature of this type of ceramic that, after four centuries, a group of ceramists from Ferrara are continuing to create using the same techniques and creativity of times gone by, in the workshops and laboratories of Ferrara and its surrounding area. But please remember, these are not handicrafts, they are genuine works of art.
last modified

May 07, 2021 09:51