At the Este court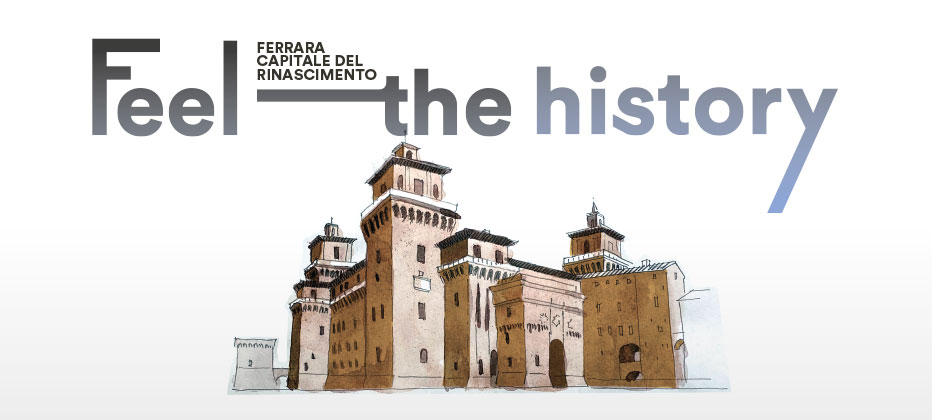 The stones of Ferrara's Castello Estense still echo with the footsteps and voices of its former inhabitants. Its prison is where Ugo, son of Marquis Niccolò III, and Parisina, the marquis' young wife, died after they had had a secret love affair and where Giulio d'Este, halfbrother of Duke Alfonso I, was imprisoned for 53 years. Meanwhile, on the main floor, Lucrezia Borgia, prima donna of the 16th century, and her retinue celebrated the pomp of an era when Ferrara was one of the most splendid courts in Europe, as immortalised by Ludovico Ariosto in his epic poem The Frenzy of Orlando (Orlando Furioso) and depicted by the artists of the great Ferrara school.
Starting from this majestic symbol of Ferrara, with its four towers surrounded by a moat, elegant white balustrades, prisons and rooms for court games, and following Corso Giovecca takes visitors to Palazzina Marfisa, a magnificent example of a noble residence built by Francesco d'Este, son of Duke Alfonso I and Lucrezia Borgia. Nearby is Palazzo Schifanoia, a recently-restored "Delizia" conceived by Borso d'Este as a sublime place for avoiding boredom; its Salone dei Mesi boasts famous frescoes.
Other stunning palaces on this route are Palazzo Roverella, Palazzo Bonacossi, Palazzo di Renata di Francia and Palazzo Costabili, also known as Palazzo di Ludovico il Moro.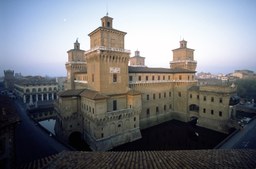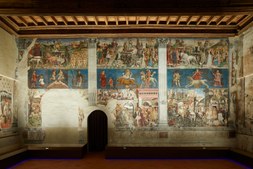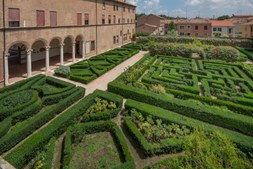 last modified

Apr 13, 2022 05:10