Palazzina Marfisa d'Este
The Villa is a splendid example of a 16th-century high-class residence and was once surrounded by magnificent gardens that connected it to other buildings known as Casini di San Silvestro.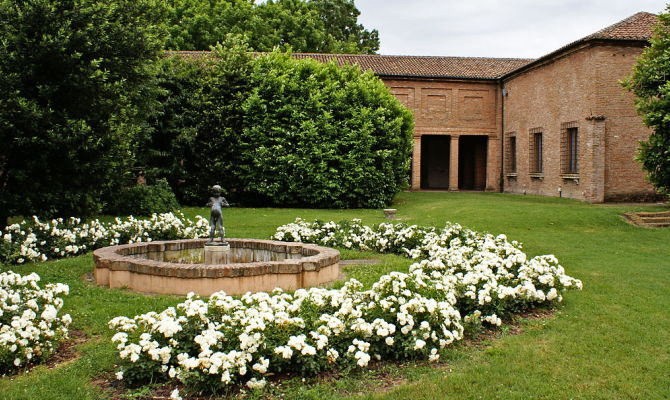 It takes its name from the princess Marfisa d'Este who inherited it from the man who had it built, Francesco d'Este, the son of Duke Alfonso I and Lucrezia Borgia. Marfisa lived in it until her death and refused to leave Ferrara even after her family moved to Modena and the city was devolved to the Papal States. The façade on Corso Giovecca is in brick with large rectangular windows. The large garden behind is now closed off by a loggia painted with a fake bower, used for performances.
Related documents
Opening
9.30-13.00 / 15.00-18.00. Closed on Monday.
SPECIAL OPENING 2022 OF THE MUSEUM:
May, 30th
June, 2nd
Closed December 25th.
Reservations are recommended: https://prenotazionemusei.comune.fe.it/
Price
Full 4,00 euro.
Reduced 2,00 euro (over 65's, groups 15 people).
FREE ENTRANCE for the owners of MYFE tourist card

Free
Up to age 18
Disabled persons with one accompanying person
Tourist guides
How to get here
On foot: 30 minutes from the Este Castle;
bus n. 1 or n. 9  from the train station.
last modified

May 17, 2022 03:13