Palazzo Paradiso - Ariostea Library
The palace was built in 1391 and decorated with scenes of court life and motifs drawn from the literature of chivalry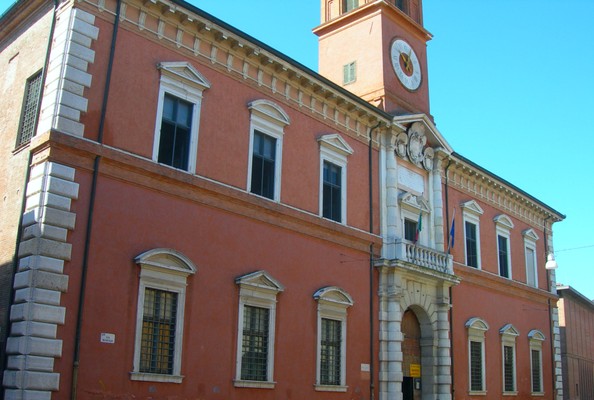 In 1567 it was designated as a centre for the various university faculties: it was then that, to the design of Alessandro Balbi and Giovan Battista Aleotti, today's imposing facade with the clock tower and a large portal in white stone was added. In the eighteenth century, Antonio Foschini built the broad staircase leading to the Ariostea Library and Francesco Mazzarelli the Anatomical Theatre, which can still be visited. In 1801 the tomb of Ludovico Ariosto was transferred here from St Benedict's Church. The Ariostea Library contains a vast patrimony of books that ranges from antique manuscripts to the most modern publications. It is partly organised with open shelving and has a room with facilities for the visually impaired.
Related documents
Contacts
How to get here
On foot: 10 minutes from the Este Castle;
By bus: n. 2 from the Train Station.
Accessibility
Accessible to people with disabilities.
last modified

Nov 21, 2021 04:48