Lapidary Museum
In line with the latest guidance, the Lapidary Museum is closed until further notice.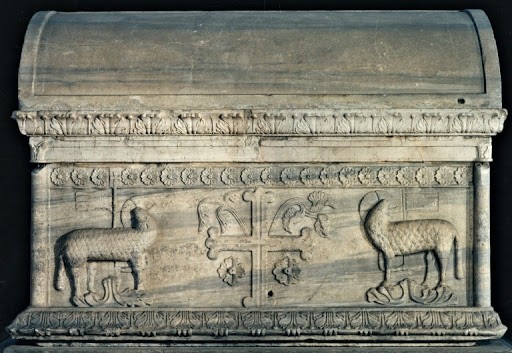 The Lapidary Museum, housed in the ex-church of Santa Libera, has a rich collection of Roman works in marble from the province of Ferrara.

Funeral masonry dominates among the pieces exhibited, which date from the first half of the 1st century A.D. to the 3rd century A.D., the period in which the custom of writing on stone and marble began to die out throughout the Roman world. Most of them are funeral stele and there also some impressive sarcophagi that are richly decorated, bearing witness to the social and territorial organisation of the delta are in the Roman period. Among the pieces present is the large sarcophagus of the Aurelii (3rd century A.D.), a real masterpiece of Ravenna's production, and the small sarcophagus of the child Neon, which comes from Voghenza. (The Lapidary Museum can be visited with the same ticket used for Palazzo Schifanoia).

Opening
Temporarily closed until 3 December 2020

10.00-19.00. Ticket office closes at 18.30. Closed on Monday.
last modified

Dec 06, 2020 12:21