Church of Gesu'
Built for the Jesuits in 1570 to the design ofthe architect Alberto Schiatti, the church has a simple and austere brick façade, divided into two sections and with three portals decorated with marble.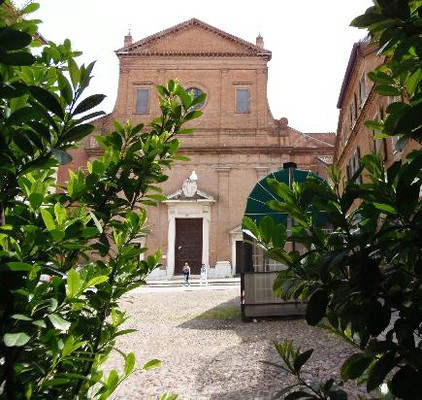 The interior, lacking any wall paintings as the result of a fire, conserves a series of important works of art. On the left-hand wall of the entrance is the 15th-century work by Guido Mazzoni Mourning Over Christ. In the apse stands the monumental Mausoleum of Barbara of Austria, Alfonso II d'Este's second wife, realised at the end of the 1500s by Francesco Casella. The bust of the duchess is apparently marked by great realism.
Related documents
Opening
Weekdays 8.30-11.30 
Sundays and holidays 8.30-13.00 / 16.30-18.00.
Contacts
Ferrara
-
Via Borgoleoni, 56

0532 205908
Information office
Main Tourist Information Office of Ferrara

0532 419190

infotur@comune.fe.it

http://www.ferrarainfo.com
last modified

Oct 12, 2015 01:32