The Franco Farina collection – Art and avant-garde in Ferrara 1963/1993
Exhibitions
Between the 1960s and 1990s, Ferrara was an important avant-garde arts centre, thanks to Franco Farina, curator of the Modern Arts Gallery at Palazzo dei Diamanti. This experience can be witnessed by his personal art collection.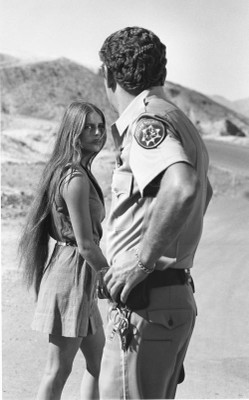 The collection has been donated to the community by Lola Bonora, director of the Video Arts Centre in Ferrara, and Franco Farina's partner. A big part of the donation is presented to the public with an exhibition at the Contemporary Art Pavilion, where paintings, sculptures, and drawings from his private collection reconstruct the bright artistic panorama of that period, with authors such as Carrà, de Chirico, de Pisis, Vedova, Rauschenberg, Rotella and Schifano.
Where
Ferrara - Padiglione D'Arte Contemporanea - Palazzo Massari, C.so Porta Mare, 5
When
December 21st 2019 – March 15th 2020.
Opening
Tuesday-Sunday 9.30-13.00 / 15.00-18.00. Monday closed.
Price
Full price € 4,00; Reduced € 2,00 (people aged 18-30; over 65; università students, groups of 15 people or more, owners of a ticket for temporary exhibitions at Palazzo dei Diamanti, school teachers with identification pass, authorised categories.)
Free people under 18, school groups, disapled people with one accompanying person, tour guides and journalists with identification pass, MyFeCard owners, authorised categories.
Free
Disabled persons with one accompanying person
Tourist guides
Journalists
Conscripts
Up to age 18
Contacts
Ufficio Informazioni e Prenotazioni Mostre e Musei C.so Ercole I d'Este, 21

0532 244949

0532 203064

diamanti@comune.fe.it

http://www.palazzodiamanti.it