Exhibitions
Ferrara
Until Dec 26, 2019
"L'arte per l'arte" returns to the Este Castle. Following a project formerly organized by Comune di Ferrara, here is presented a little known artistic heritage of great significance for our city and a journey through time from the sunset of the Este dynasty up to the Enlightment
Until Jun 02, 2019
Making a name for himself in Paris during the late nineteenth and early twentieth centuries, Boldini established his chic, "fashionable" style of portrait painting in the epicentre of modernity and elegance. He used his distinct painterly style to immortalise the protagonists and celebrities of that legendary era, from Robert de Montesquiou and Cléo de Mérode to Lina Cavalieri and Marchesa Casati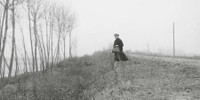 Until Jun 02, 2019
Due to the restoration works at Palazzo Massari and the temporary closing of the museums hosted in the Palace, the "Fondazione Ferrara Arte" and the Modern Art Galleries of Ferrara have organized an exhibition to show back to the public the art of Filippo de Pisis. At the Contemporary Art Pavillion, a rich selection of his works will be on display until June.
Until Sep 15, 2019
The 'Renaissance speaks Hebrew' recounts an intellectual season of artistic turmoil, elegant life in the Courts, ideas and new creative impulses in wich the Jews actively participated.
Comacchio
Until Oct 26, 2019
An exhibition that celebrates the classicism of TROY in all its artistic expressions with the exhibition of works from the National Archaeological Museum of Naples and the Archaeological Park of the Phlegraean Fields.
Until Oct 26, 2019
Archeological exhibition
Document Actions
last modified

Apr 17, 2012 12:03