Piazza Trento Trieste
The piazza is the beating heart of the city. It dates back to the Middle Ages and the building of the new cathedral dedicated to St. George around which the seats of religious, civil and lordly power, in the shape of the family who in fact ruled Ferrara, were concentrated.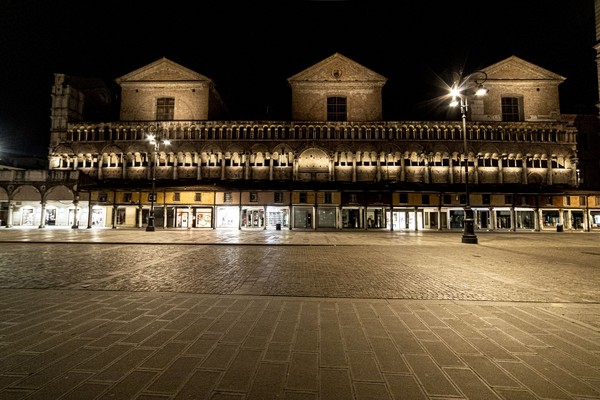 Indeed, all the city's seats of power were sited in the piazza: as well as the cathedral, there was the bishops' house where the present Bishops Palace stands; the Palazzo della Ragione, rebuilt in the 1950s after a fire, the Notary's Lodge, which stood roughly where the clock tower now stands, the first nucleus of the Palazzo Ducale, today's Palazzo Municipale. Along the south side of the Cathedral runs the loggia dei Merciai, at the end of which stands the unfinished bell tower with its classical lines, attributed to Leon Battista Alberti. Also looking on to the piazza is the ex-church of San Romano, now home to the Museo della Cattedrale.
last modified

Jan 18, 2021 12:25