Delizia Estense della Diamantina
A tower was built here in the 7th century on the site of previous Roman settlement and later, during the land reclamation project carried out by Borso d'Este at Polesine di Casaglia, the main building of the Diamantina was built around it.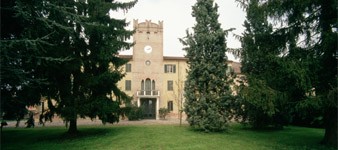 This development took place between the late 1400's and early 1500's. The overall construction was carried out in various stages and many changes and restructuring works took place over the years in line with requirements at any given time. The three-storey villa features paired windows. The turreted tower was modified in the 19th century and now features a Moorish-style three-lighted window leading on to white balcony supported by two columns.
Contacts
Vigarano Mainarda
-
Via Diamantina, 20

348 7900168
last modified

Jun 10, 2022 11:41