Botanical Garden
The greenhouses and flowerbeds of the University of Ferrara's Botanical Garden covers 4,500 sq. metres of the garden of Palazzo Turchi-Di Bagno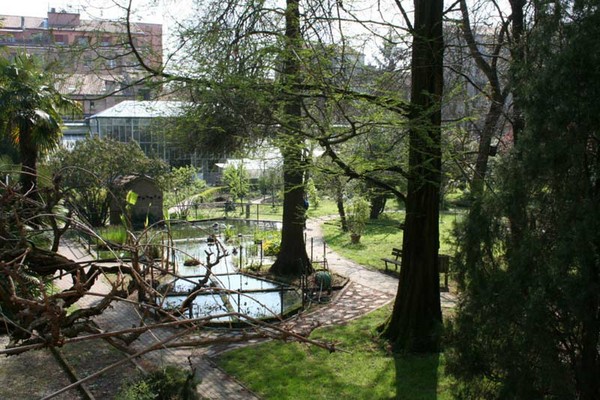 Established in 1771 in accordance with the wishes of Pope Clement XIV, it now has approximately 2,000 species of plants (including 1,300 in the greenhouses), sub-divided into 5 thematic sections - Systematic, Useful Plants, Themed Gardens, Protected Flora, Exotic Plants – so that it's easier to identify them.
The greenhouses, which are located on the eastern side of the garden, are subdivided into a large unheated central structure (cold greenhouse) and two side structures – a temperate greenhouse and a hot greenhouse.
Every year, the Garden prepares an "Index Seminum", i.e. a catalogue of seeds and spores that the Botanical Garden of Ferrara makes available for exchange with over 250 Italian and foreign institutions.
Opening
Open from Monday to Friday: 9.00-13.00. Sundays open 10.00-18.00. Closed Saturdays.

How to get here
On foot or bicycle: Located in the historic centre in the Renaissance area, a few minutes' walk from Palazzo dei Diamanti, and a short distance from the Castello Estense and Piazza Duomo. 
By bus: City line number 3c, 4c. Corso Biagio Rossetti stop. 
By car: Once you're in the centre of Ferrara, the recommended parking area is the nearby Diamanti parking lot (access on Via Arianuova)
last modified

Sep 17, 2023 05:24