The Mediaeval Centre
From the Middle Ages to today, the area around the Cathedral has always been the focus of the city life.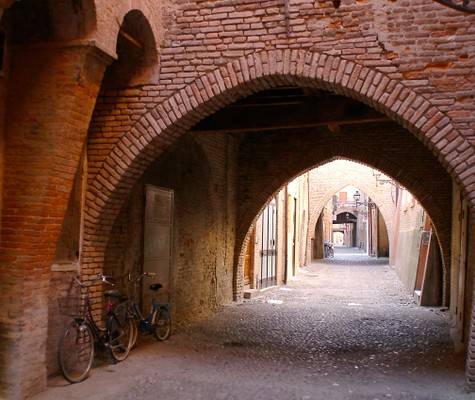 The seat of the various rulers over the years and a commercial and historical area of great importance, the centre is still the favourite meeting place of residents and visitors alike.
The original layout of the ancient city, which has been developing along the banks of the river Po, is still clearly recognizable in the famous area of Via
delle Volte.
THE ITINERARY IN BRIEF: CASTELLO ESTENSE (starting point of the route), Piazza Savonarola, Palazzo Municipale, Cattedrale, Piazza Trento e Trieste, Museo della Cattedrale, Via San Romano, Ghetto – Museo Ebraico, Via delle Volte, Chiesa di San Paolo, Chiesa di San Domenico, Chiesa di Santo Stefano, Via Garibaldi, Chiesa di San Giuliano.
Travel time and technical features
2 to 4 hours.
last modified

Nov 20, 2020 12:47