Renaissance residences and churches
Along the ancient Via di San Francesco, the main thoroughfare of the new districts commissioned by Niccolò III and an elegant street in the Medieval city, stand many palazzos, patrician residences and major churches.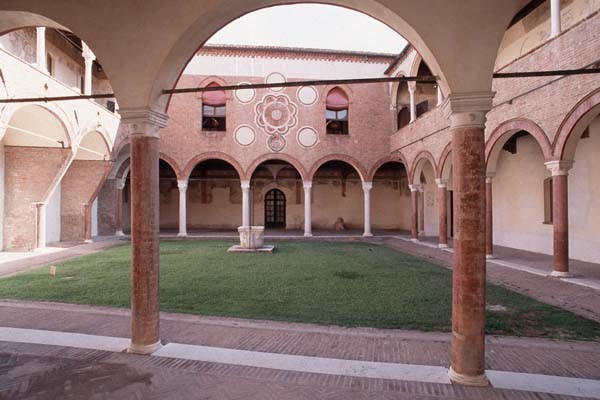 The itinerary winds among these wonders to the "Delizie", dwellings built by the court for amusement and relaxation, far from the cares of governing.

THE ITINERARY IN BRIEF: CASTELLO ESTENSE (starting point of the route) Via degli Adelardi, Via Voltapaletto - Via Savonarola, Chiesa di San Francesco, Casa Romei, Palazzo di Renata di Francia, Monastero del Corpus Domini, Oratorio dell'Annunziata, Chiesa di Santa Maria in Vado, Palazzo Schifanoia, Museo Civico Lapidario, Palazzo Bonacossi, Palazzina Marfisa d'Este, Corso Giovecca.
Itinerary locations
Information office
Main Tourist Information Office of Ferrara

0532 419190

infotur@comune.fe.it

http://www.ferrarainfo.com
last modified

Oct 08, 2015 06:02