Route in Comacchio
A town on the water, Comacchio is a precious jewel softly set in the warm red of the bricks and the sparkling green of the canals.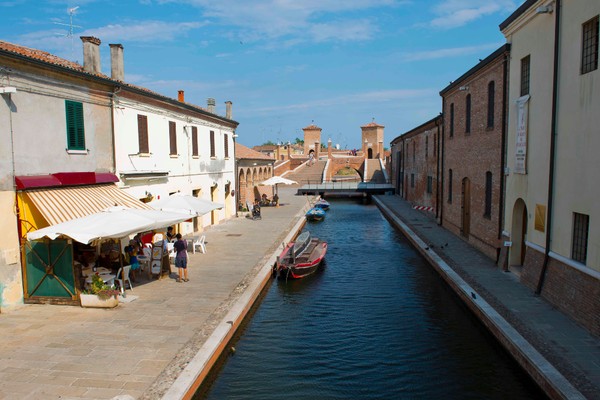 Of mediaeval origin, it retained until 1821 the character of a floating town unconnected to land. After the Estense era it became part of the Papal State and in the 17th century it contributed to its urban rebirth with buildings, churches, and bridges including the famous Trepponti. Even today its aspect is outlined by water, a network of canals which supplant the roads, bridges connnecting quarters, and terraces of houses that conceal their andron, the long corridors that lead to their interior courtyards.
Travel time and technical features
About 3 hours.
last modified

Mar 12, 2020 04:22