Asparagus festival
Folklore and festivals
Many local products will be presented in the stands and in the market held in the Estense Castle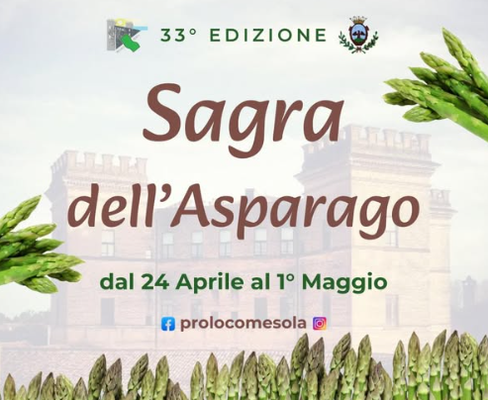 In the province of Ferrara the Asparagus grows in ideal conditions particularly in the bordering region of Basso Ferrarese, and area renowned for its ecological and natural qualities and where about 5000 cubic litres of asparagus are produced.
The most common species is the "Early Argenteuil", but other varieties are being studied in order to enhance the quality of wild asparagus even more.

Many local products will be presented in the stands and in a little market held in the Estense Castle.
Where
Mesola - Castello Estense
When
From April, 25th to May, 1st 2019
Information office
Ufficio Informazione e Accoglienza Turistica di Mesola
0533 993358

info@prolocomesola.com

http://www.prolocomesola.it