Excursions by boat in the Comacchio Lagoons
Guided tours
Boat excursion on the Lagoon with a stop at the traditional "casoni"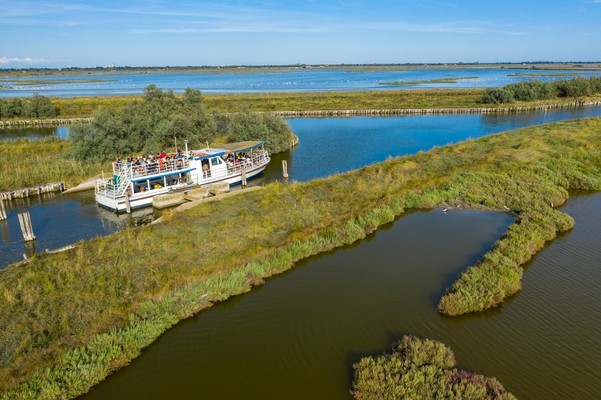 Boat trips along the inner waterways of the mirror valley, a unique and spectacular home to flamingos.
The guided tour includes a visit to fishing stations, the ancient "huts" set up as they were when fishermen of old worked these waters.
Duration: 1h 45
Where
Comacchio - Stazione di Pesca Foce
Opening
15/06 - 31/07
Everyday at 11am and 6pm. Closed on Tuesday

01/08 - 06/09
Everyday at 11am and 6pm.
07/09 - 04/10
Everyday at 11am and 3pm. Closed on Tuesday
5/10 - 1/11
Everyday at 11am. Closed on Tuesday
Saturday, Sunday and holidays at 11am and 3pm