Pinewood of Po di Volano - Natural Reserve of Volano
It has a surface of 170 hectares and it extends over 6 km; it is a state property owned by the Ministry of Agriculture and Forests.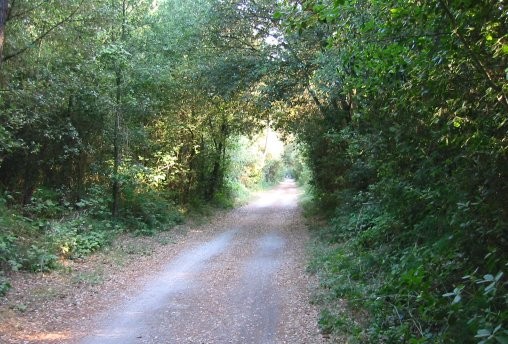 The area consists of recently formed stretches of sand originating from the progressive deposits of sea sand; where the sea has gradually drawn back, the typical vegetation of the dunes has developed.
In the mid-30s the area was reforested with cluster pines along the perimeter and with domestic pines in the inner zone.
In 1966 the most depressed area was submerged by the sea: the salted water caused the death of many pines and the area needed to be reforested especially with cluster pines, which is the most resistant to salinity.
Other local species such as the holm oaks and the common oaks were introduced.
Blackberry bush, juniper, phillyrea latifolia, wild asparagus, marsh reed, dog's tooth are found in the underbrush, and the tamarisk along the borders.
Wildlife is varied: in the Scannone zone of Volano and in the marshy areas, the purple heron, the blue heron and the little egret stop.
The presence of anatids is irregular, especially mallards, while hens and coots are more numerous.
During the low tide, the mud-dwellers, the little ringed plover and the sandpiper can be seen.
Blackbirds, jays and pheasants nest in the pine forest; ringdoves stop here during migrations. Many hares come from the surrounding areas and traces of mole can be seen.
Opening
Always open and free.
Price
Free entrance on foot or by bike.
Contacts

0533 355138 / 0544 437379 Corpo Forestale dello Stato
How to get here
In south-easterly direction from the mouth of the river Po di Volano, along the Adriatic coast; on the border of the Lake Nazioni and the Lido di Volano in the west.
By car: A13 motorway, exit Ferrara Sud; link road Ferrara- Porto Garibaldi. At the end of the road turn left (SS Romea) direction Venice, exit San Giuseppe. Passed the village take the panoramic road Acciaioli up to Lido di Volano.
44° 45' 23 N - 12° 13' 57 E
last modified

Mar 12, 2020 12:31