Sanctuary of S. Maria in Aula Regia
The origins of the venerated Sanctuary of St. Mary's in Aula Regia date back to the 10th century.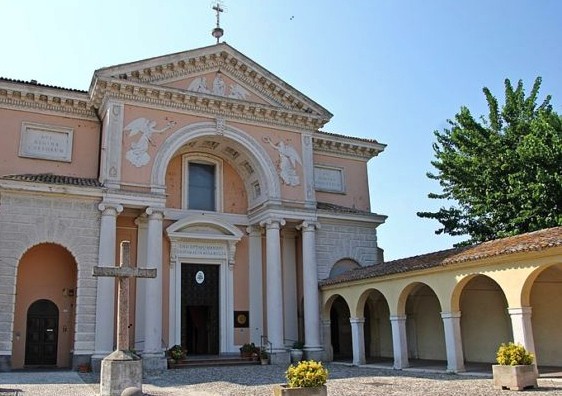 Today's building is 16th-century with a beautiful façade added at the end of the 19th century that acts as a backdrop to the long straight road Via Mazzini. The interior conserves a sculpture of the Virgin Mary, realised between the 1400s and 1500s. There is also an admirable wooden Baroque Crucifix by Filippo Porri (1641) and the painting The Decollation of The Baptist by Carlo Bononi (c.1630).
Related documents
Opening
Every day 7.30 - 12.00; 15.00 - 19.00.

Ask the Tourist Information Office for the Holy Masses schedule
Contacts
Comacchio
-
Via Mazzini, 179

0533 - 81234
How to get here
By car: from Ferrara by the Motorway Ferrara-Porto Garibaldi, Comacchio exit, take the S15 Via del Mare and at the end turn left on Via Spina. Turn left again on Via Foce to reach Via Mazzini.
By bus: from Ferrara line Ferrara Ferrara-Ostellato -Lidos of Comacchio.
From the bus stop about 1.3 km (no public transport for this journey).


last modified

Mar 19, 2020 12:39