The Basilica Collegiata S. Biagio
The Basilica Collegiata di S. Biagio is Cento's main church.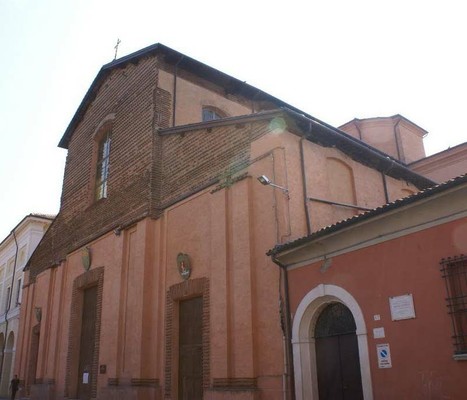 It was completely rebuilt between 1732 and 1744 by the Bolognese architect Alfonso Torreggiani. Its majestic bell tower is the work of Cento architect Pietro Alberto Cavalieri. Inside one can admire various paintings, among which an early work done by Guercino depicting San Carlo Borromeo in Prayer with angels (1614), The Transfiguration painted by Marcello Provenzali in 1606 and The Madonna with Saints (1659-60) by Benedetto Gennari.
Contacts

051 902058
Information office
Tourist Information Office of Cento

051 6843334

051 6843398

informaturismo@comune.cento.fe.it

http://www.comune.cento.fe.it
last modified

Oct 15, 2015 07:58