Rocca
TEMPORARILY CLOSED. The Fortress, together with Porta Pieve (Pieve Gate) is what remains of the ancient defensive system. The primitive building dates back to 1378 and was constructed on the order of the bishop of Bologna.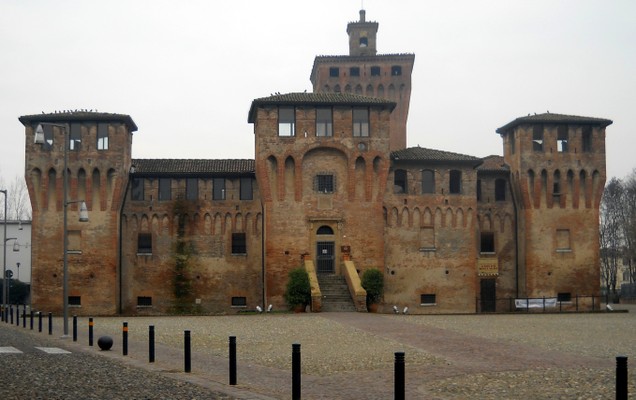 It was then replaced by a new military structure around the second half of the following century. It was repeatedly enlarged, most of all when Cardinal Giulio della Rovere (bishop of Bologna and future pope Giulio II) stayed in Cento. Perhaps it was him who commissionned the decorations now disappeared (1485). The Fortress played a particular defensive role after the year 1598 when it became part of a powerful military system. Nowadays it appears as a compact quadrilateral building, with four towers at the corners. One more tower stands in the middle of the south wall. Its role was to defend the main entrance, where there used to be a draw bridge, of which some traces are left. The Fortress was once surrounded by a moat, which supply of water was provided by the "canalino di Cento".
Opening
Temporarily closed.
Saturday and Sunday 10.30-13.00/15.30-18.30.
Contacts
Cento
-
Piazzale della Rocca

051 6843390
last modified

Apr 06, 2022 12:42