Pieve di San Giorgio
Argenta was possibly already a castle in Ravenna's Exarchate period. Before long, however, this community - like Ferrara - had to organise its life around two separate cores: one military/commercial, the other civic/religious.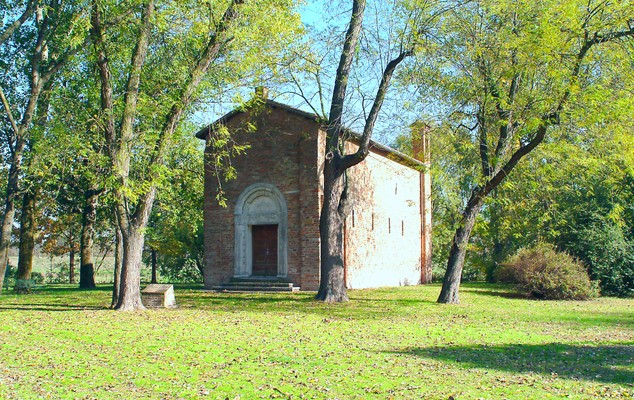 We thus find its original Romanesque parish church today situated on the opposite bank of the Reno to the township, along the road leading to the Campotto nature reserve. Prominent on the facade of this tiny church, nestling in verdant meadows, is a portal dating from 1122, surmounted by a lunette containing a carved Martyrdom of St. George. Inside are traces of mosaic paving and an altar from the 6th century, when the church was founded by Agnellus, archbishop of Ravenna. The present walls of the church include sections from various periods: the lower part of the apse dates back to the 6th century whilst the lower part of perimeter walls are from the 12th century. The upper part and the buttressing of the vaults, part of which can be seen in the perimeter walls can be dated between 1571 and 1573.
The last restoration was completed in 1971-72.
Contacts
Argenta
-
Strada Cardinala

0532 808058
How to get here
By car: Adriatic higthway n.16 until Argenta; before entering in the town center, turn right onto SP 38 Cardinala in Campotto direction, past the bridge over the Reno river, the church is 200 meters on the right.
By train: Ferrara-Ravenna station Argenta. From the station about 2.5 km (no public transport to this site).

last modified

Mar 28, 2023 09:52