Parco Pareschi
This was originally the garden of the Estense Palace, said to be of St. Francis, which was built in the second half of the XVth Century by Pietro Benvenuto of the Francescan Order, and then continued by Biagio Rossetti.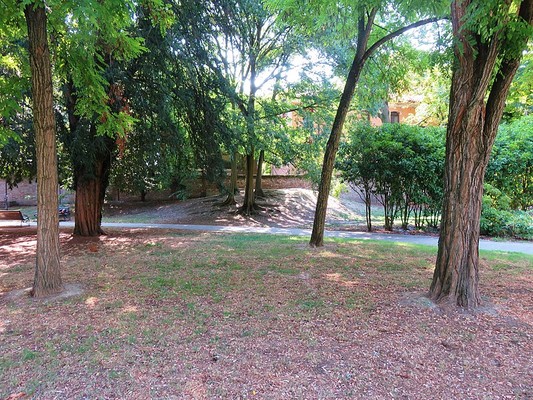 In the middle of the next century, the palace and its garden were altered by the wishes of Cardinal Ippolito II d'Este, and the wall surrounding the estate was decorated with painted battlements. The park owes its name to the Pareschi, who bought the palace in the middle of the XIXth Century, and replanted its garden, by then converted into allotments, in the "English" fashion. The last owner of the palace, Count Vittorio Cini, gave the entire estate to the city of Ferrara in 1942, and in 1959 it became the new University administration building.
Opening
October - February 8.00-18.00
March, May, September 8.00-20.00
June - August 7.30-20.00
How to get here
On foot: 10 minutes from the Este Castle. Bus n. 1 from the Train Station, n. 1 or 6 from the Este Castle.
last modified

Jan 18, 2021 12:24