The old Saltworks of Comacchio by bike
Guided tours
Excursions organised by Po Delta Tourism and in the Comacchio Lagoons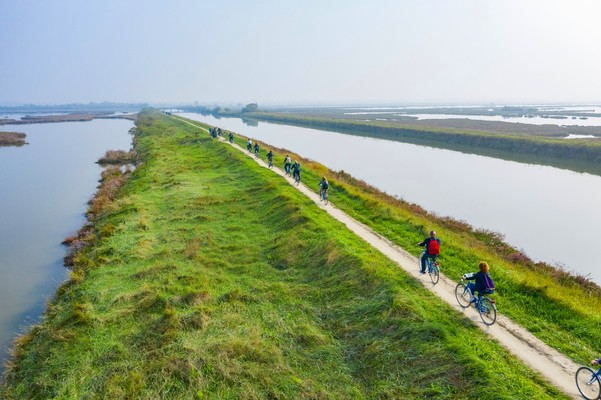 Over a distance of about 7 km, accompanied by our natural history guide, you will visit the old salt pans of Comacchio, which preserve a plant built in the Napoleonic era and demonstrate the role played by ancient Comacchio in the production of salt.
Duration: 2h
Where
Stazione Foce, Valli di Comacchio
Opening
June, 7th and 14th at 10.00 am and 3.30 pm

Price
Euro 8,00 adults.
Euro 4,00 from 4 to 10 years.
Free up to 3 years.
Extra entrance ticket: € 2,00
Bicycles rental euro 5,00