Pear from Emilia-Romagna - IGP
The area of Ferrara overlooking the Po dominates pear production both in terms of quality and quantity.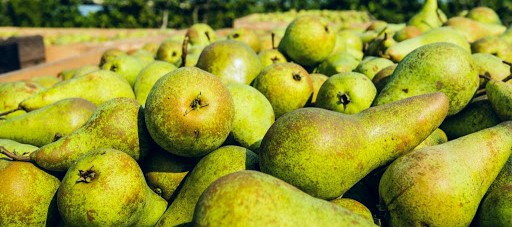 Pears from Emilia-Romagna, although frequently eaten simply fresh are also often used as ingredients in sweets, fruit salad and even savoury dishes. A classic countryside dish consists of eating pears along with quite well-seasoned cheeses.
The Pear of Emilia Romagna has been granted GPI status due to its organoleptic qualities.

Product Type
Traditional products
The 17 pearls
Products with european acknowledgements
In depth examination
PEAR FESTIVAL in September at Vigarano Pieve (di Vigarano Mainarda). Info: tel. 0532 436426.
last modified

Mar 31, 2020 12:55