Hyper-realty with Ferrara Tour - Layar
Ferrara in your hand!
Thanks to hyper-reality of Layar and the free application "Ferrara Tour", you can now access useful and comprehensive tourist information to discover the beauties of Ferrara and its province, a territory among art, nature and cycling itineraries, available for the latest generation Smartphones, such as iPhone (4, 4s, 5) and Android, will allow you to rapidly and easily access an extraordinary quantity of information, at the same time providing you with a fantastic 3D experience!
The integrated GPS, compass and speedometer make it possible to exploit information in the device's "Reality" mode. If you switch the camera on and aim the lens at a point in front of you, places of interest together with their exact geographical location, will appear on the display. All the facts and figures regarding that establishment, including photos, useful information, contact details and maps, will be at your fingertips, allowing you to find and interact with the information you need to get to your destination in the blink of an eye.
All you need to do is choose the right Layar application for your Smartphone and follow the instructions.
TOTALLY FREE!
Enjoy!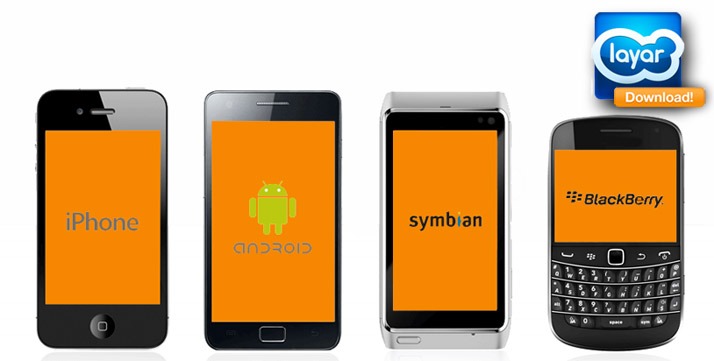 last modified

Apr 05, 2013 07:52