Automotostoriche in Centrostorico 2019
Street performances
Historical cars and motorcycles expo in the city centre.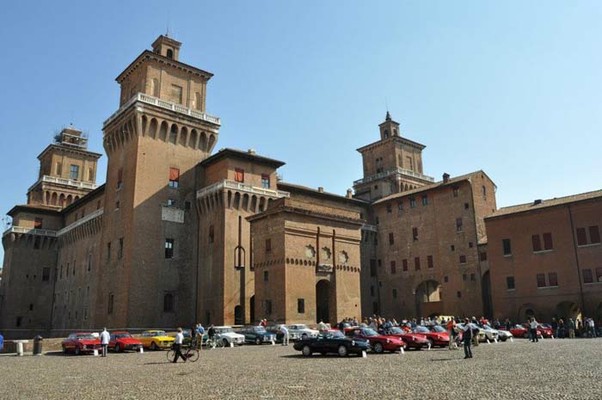 In the streets and squares of the historic center of Ferrara are on display cars and motorcycles of the most important manufacturers, made between 1930 and 1990.

A great museum in the open air, where beautiful Ferrara joins the elegance of historical vehicles. In the city centre roads, squares and places will change their names into the ones of those cars and motorcycles factories which gave birth to the most popular historical models. Following the guide, you will have the chance to see, photograph and also to touch some models which are truly considered as jewels, both for design and for technique.

The expo will take place on saturday evening as well, touching some highlights of the city centre. The last models from some important factories won't be missing.
Where
Ferrara - Centro storico
When
September 21st and 22nd, 2019
Opening
Saturday: 2pm-11pm; Sunday: 9.30am-5pm
Contacts
Club Officina Ferrarese del Motorismo Storico C.so Biagio Rossetti 24 - 44121 Ferrara
0532-200183
0532 200183

info@officinaferrarese.it
333 7674242

info@ospitalitaestense.it