Beyond the Ghetto. Inside & Outside
Exhibitions
The exhibition traces the period that goes from the ghettos (with the establishment of the first, that of Venice in 1516) to the Emancipation and Unification of Italy: a journey through universal identity issues with works of art, precious volumes and documents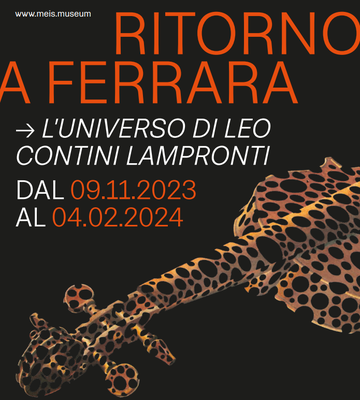 Starting with the first ghetto, which was established in Venice in 1516, followed by the one in Rome and other cities, the Jews had to cope with this limited and ambivalent place, which included them in the urban boundary but isolated them at the same time.
For almost three centuries this was the space in which the Jews cultivated their identity, on the one hand preserving the characteristics of a millenary culture, while on the other drawing from the world that opened up beyond that border: the continuous relationship between the "inside" and the "outside" of the ghetto marks the life of the Jews on their long journey towards emancipation.
The exhibition and the catalogue are dedicated to this complex and articulated reality, which makes use of a very rich critical apparatus to address, from every angle – historical, artistic, sociological – a highly current issue: the concepts of resilience, integration, comparison between cultures, aspiration to being the same while remaining different, are themes that today's society continually re-proposes, likening them with the dilemma of the ghettos.
The aim of the exhibition and publication is to understand its role in an identity perspective, which retraces this peculiar situation experienced by European Jews, and Italians in particular, between the sixteenth and nineteenth centuries in the belief that Jewish history can transmit universal values and provide useful tools for 
the present.
Where
MEIS - Fondazione Museo Nazionale dell'Ebraismo Italiano e della Shoah - Via Piangipane 81 - Ferrara
When
From October 29th,  2021 to July 3rd, 2022
Opening
From Tuesday to Sunday 10.00-18.00.
The ticket office closes at 17.15.
Closed 25th December, 1st January.
Price
full price€ 10.00; reduced € 8.00
Reduced groups, family € 6.00
Schools € 5.00